GetSmart is proud of the network of highly experienced professionals we work with and ensure that each person is matched to a project based on its needs.
Our primary team has years of previous experience working together on diverse projects and all believe in delivering excellence through collaboration and trust.

Dave Rogers, President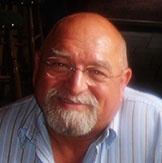 Dave has over 30 years of professional engineering and consulting experience spanning a wide range of industries, including Public Sector, Health, Education, Energy Resources and Travel, with companies such as Coopers & Lybrand, PricewaterhouseCoopers, and IBM.
His focus on quality assurance, delivery excellence, and global delivery have earned him the reputation as a trusted Executive Advisor for both service providers and their clients.

Launching GetSmart Solutions has allowed him to continue working on his passion of large-scale project delivery by building a network of trusted and experienced colleagues whom he can support in their career and personal growth.

Our Experts:

Business Consultants
We have built a strong stable of consultants with expertise in several areas of business including Business and Market Analysis, Business Process Improvement, and Organizational Design.

Business Analysts
Our Business Analysts capture and document business requirements through the use of planning sessions, business models, system surveys, etc while also understanding technical systems design, system development and maintenance, package implementation, testing and training.

Architects
We have a team of strong and experienced Architects who have very successfully performed as Enterprise, Application, Solution and Technical Architects during their careers. Their many years of experience is often sought in Technical Advisory roles.

Project Managers
The depth of our project management team members is significant and crosses varying levels of scale and complexity. From Project Management of Technical Infrastructure and Data Centre migrations to Program Management of pan-Canadian Application Implementations, our senior team members are ready to put their many years of successful experience to work for you.

Technical Consultants
GetSmart is proud of the strong group of technical consultants working for us including Technical and Systems Analysts as well as Developers across several technologies. Technical focus includes Java and Oracle technologies and applications as well as Python, Django, SQL & Javascript.

Specialists
Many of our practitioners have gained the knowledge and experience to be considered an expert or specialist in their field, either industry focused, such as in Healthcare or LNG/Oil & Gas, or skills focused, such as in Business Intelligence or Benefits Realization. These resources function as Consultants, Project Leaders, Analysts or even Advisors in the delivery of their specialty skills.